The new brand store of SUNRA in Italy is about to open
Time: 2022-05-25 09:07 Admin: Arlene
SUNRA is one of the domestic
electric scooter
giants, with strong independent research and development capabilities. From its inception to now, SUNRA has been adhering to scientific and technological innovation, strengthen product research and development. At present, the company has more than 100 patents, research and development of more than 40 new scooters every year.
SUNRA electric scooters
has a strong independent research and development innovation ability.
SUNRA
is in the process of going international.

In recent years, SUNRA has paid great attention to the development of overseas markets and gradually expanded from China to the world. Especially in Italy, The
SUNRA electric scooter
has become a well-known brand and is very popular.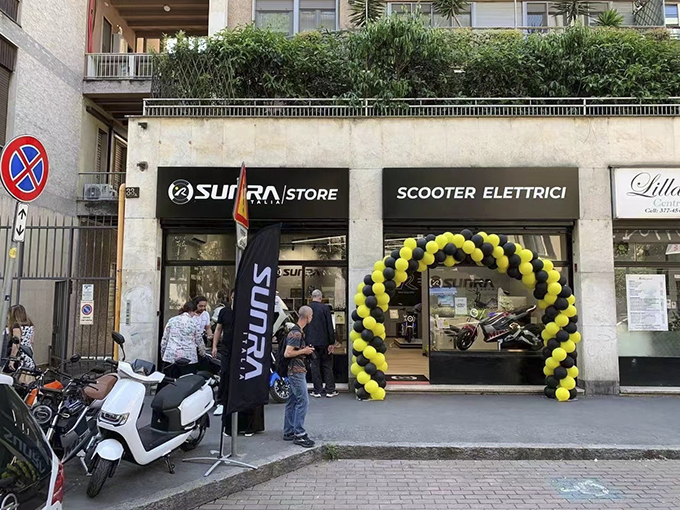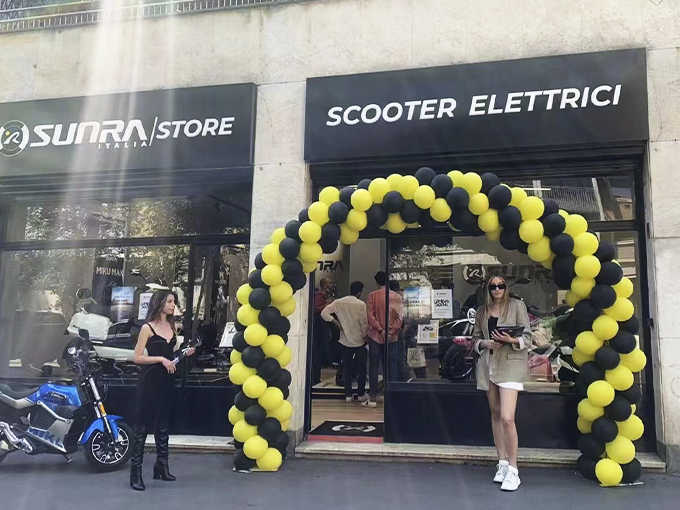 SUNRA
developed the first brand image store in Italy, revealing the simple atmosphere of science and technology in the whole store, vividly showing consumers the scene of technology and fashion coexist. The new terminal store image combines the product characteristics of different series and styles to create an experience space integrating intelligent fashion travel products and surrounding exhibition area, comprehensive service area and technology exhibition area. SUNRA image store subverted people's image of traditional electric scooter stores, not only opened a terminal visual feast, highlight the atmosphere image of the leading brand in the industry, but also brought new buying experience to consumers, can feel the products presented in an all-round way.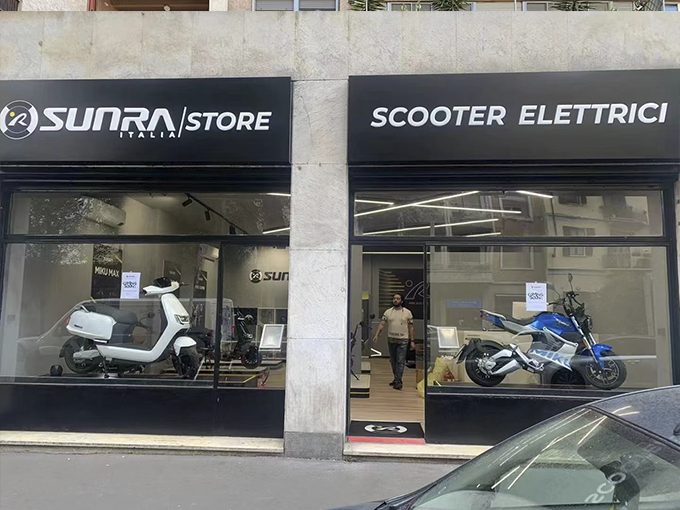 Different from the chaotic image of traditional "hypermarket" stores, the high-end and elegant display of Italian image stores is more likely to stimulate consumers' purchase desire, providing favorable conditions for dealers to promote transactions and improve profits.
SUNRA electric scooters
store will also provide consumers with better one-stop consumption experience of scooter purchase and service through high-quality operation system, create more operating value for dealers, and help terminal stores win the market.