The 130th Canton Fair
Time: 2021-10-22 15:39 Admin: Arlene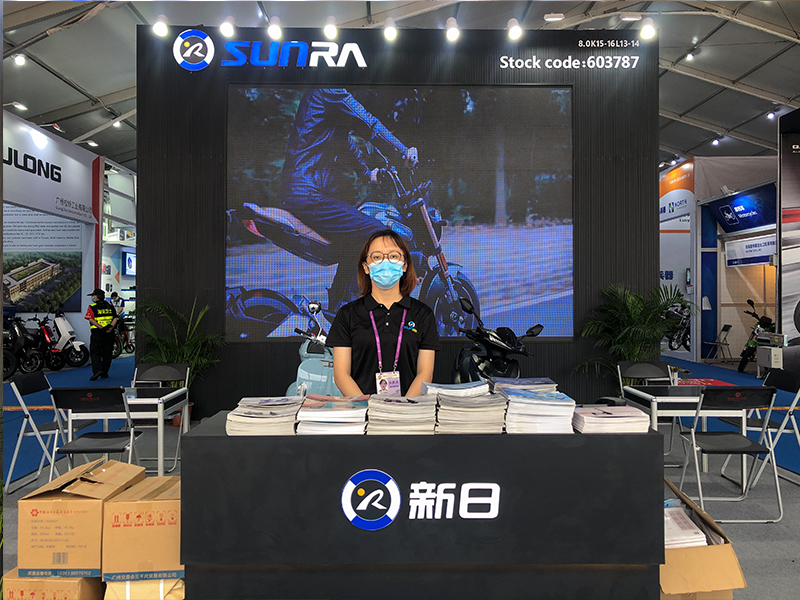 T
he 130th Canton Fair
was held as scheduled in October. In the current special period, for the first time, the Canton Fair adopted online and offline in same time, and has received enthusiastic support from customers and exhibitors around the world. Sunra also displayed the latest product series at the exhibition as always. In addition to the Miku series and the dual power high-speed series, which are widely loved by customers around the world, it also brought express delivery series designed and developed for professional customers. Sunra product line made its first full-scale show in this Canton Fair, presenting
SUNRA
's strong R&D capabilities and mature productivity in a multi-faceted manner.

The express model was presented at the exhibition for the first time has been unanimously recognized by professional customers. Cagoo and Swift are the most widely used express vehicles on the market in Sunra product series, and their maturity brings great confidence to customers. The latest generation of product
Robo-S
delivery version is the first time that dual power high-speed technology has been put into the professional field. Once launched, it received widespread attention. 250Nm torque super dual-engine power, Robo-S delivery can easily handle any road surface. The safe and efficient high-speed system reduces the delivery time of each order by at least 60%. The large space of the rear box is not only amazing in storage space and safety, but also can be matched with insulation accessories to ensure special needs. In addition, a giant front basket can easily handle delivery, documents or express packages. Robo-S delivery is unique among high-speed electric motorcycle, and its power and battery life will bring the best solutions to professional customers.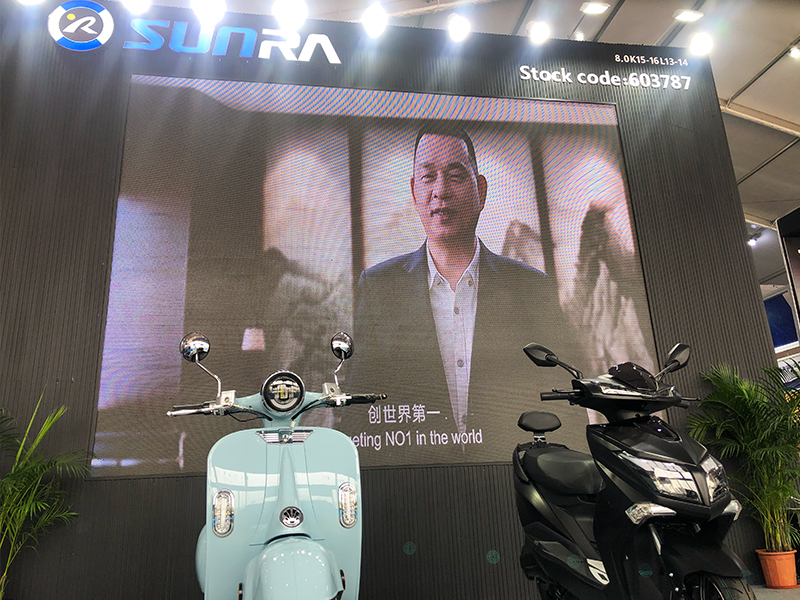 In the exhibition, Miku family is as always loved by users. Its unique design, strong power, high-quality details, and brand spirit have deeply attracted a large number of users. As one of the best-selling models for a long time, Miku series has appeared on media platforms and exhibitions in various markets for many times. Among them, Miku Max, the start of Miku series, 800W Bosch high-performance motor is wild enough, take away the formal wear, to feel the pleasure of speed. Miku Super runs a 3000W motor, the peak power can reach as high as 5200W, which easily reach 80 km/h and the maximum torque is 235N.m. It's equipped with two automotive-grade powerful lithium batteries with a total capacity of 40Ah. The volume is smaller and the weight is only 1/4 of the lead-acid battery. The cruising range and service life are much longer than conventional lithium batteries. With 1500 charge and discharge cycles, the capacity can still be maintained at more than 70%

In Sunra's diversified design concept, more refined and unique models also appeared in this exhibition. Rainbow is the representative of SUNRA lightweight product series. Whether in daily commuting or outing, Rainbow will bring you a comfortable riding experience. It's also the only model launched SUNRA's latest super lithium battery technology and wireless charging technology, which can make the charging get rid of the limitation of the cable and the maximum charging efficiency can reach more than 90%. It is easy to complete charging with one lift and one release.

Sunra is once again unique in the exhibition with its high-quality, high-grade and high-standard products. Thanks to every user for their continued support to Sunra, which is also our motivation to continuously develop and upgrade more leading and powerful products and technologies. Sunra will also release more new models in future exhibitions. See you next time at the Canton Fair.